Meadows Golf & Country Club
4335 Hawthorne Rd
Gloucester, ON
613-822-2582
RAIN DATE:
Tuesday, June 25th 2013
Registration: 10:45 AM
Shot gun start: 12:15 PM
Enjoy a complete program of
special events, 18 holes of golf
(including cart), prizes for each
player, meal (or food voucher)
and an exciting awards
presentation….
• Putting Challenge on the practice green
• Longest drive contest
• Closest to the pin challenge

GOLF DAY IS ON
RAIN OR SHINE!

CONTACT
Email:
Paul Paquette
rppaquette@rogers.com
Tel: 613-822-0828
"Best-Ball Scramble"
RAIN DATE June 25th
Net Proceeds to:
Guillain-Barré Syndrome Foundation of Canada


Thank you for your patience on Tuesday. We hope it didn't create too many scheduling problems. Due to the safety and comfort of all we have rescheduled to Tuesday June 25th 2013.
If you cannot make it, please let any of our committee members know, ASAP. We have committed to the Meadows so we need to keep around 66 golfers. If you cannot attend, please try to get someone to take your place on your team and advise us.
Shot gun start 12:15 pm --- Registration & Festivities at 11:00 am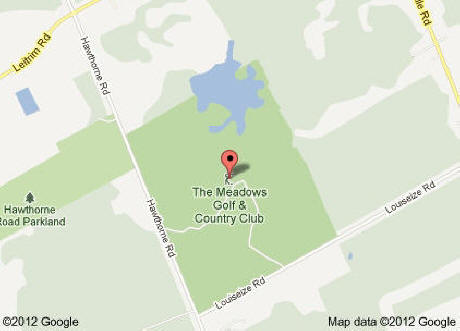 Get Directions

Golf Committee:


Paul Paquette (Chairman) – rppaquette@rogers.com
Gerry Myers – gerry@proworldfinancial.com
Steve Wilson - dost1055@gmail.com
Ron Chiarelli - ronchiarelli@sympatico.ca

Registration forms (.pdf)